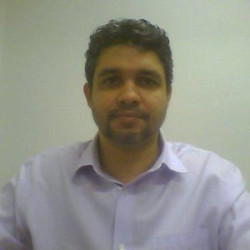 Skills
Top areas of expertise
Top Three Areas of Expertise
---
Specific Skills
5 = Master, 4 = Expert, 3 = Proficient, 2 = Familiar, 1 = Beginner
Other Skills
Deep Learning, Image Processing, Quantitative Trading
Education
Centro Universitário Unieuro
2000 - 2004
Degree Bachelor's Degree in in Information Systems
To propose technological solutions for the automation of organizational processes, through the analysis of scenarios, acquisition, development and management of IT services and resources, support to the decision process and definition and implementation of new organizational strategies, through the provision of systematized theoretical and practical Knowledge.
(PMI / PMBOK), Software Engineering, Software Engineering, Requirements Engineering, Database, Object Oriented Programming, Software Testing, Metrics and Software Quality, Information Technology Management, Project Management (PMI / PMBOK) E-business, IT Governance, Information Security, IT Audit (COBIT), Risk Management, Artificial Intelligence, IT Entrepreneurship, Computer Networks)
---
IGTI
2016 - 2017
Degree Master of Business Administration (M.B.A.) in Data Science & Big Data
The MBA aims to form the data scientist, balancing concepts and practices for very large data mining (Big Data). Plan and execute Big Data initiatives, involving activities of extracting, storing, modeling and processing data available on the Web and in large repositories.
Content and Programming: Interpersonal Communication; Leadership, Negotiation and Conflict Management; Personal Strategic Plan; Basics in Big Data; Development of Solutions with Hadoop and Spark; Data Persistence in NoSQL Banks; MapReduce Programming Modeling; Discovery of Knowledge with Big Data Analytics; Machine Learning Applied to BigData; Structural Web Modeling and Graph Analysis; Processing of Continuous Data Flows; Web Intelligence Consolidation; Data Analysis Using Dashboards; Statistical Analysis of Data; IT Infrastructure and Cloud Computing; Methodology for the Applied Project
---